RingCentral Rise for service providers
A joint cloud solution that unleashes the power of partnership.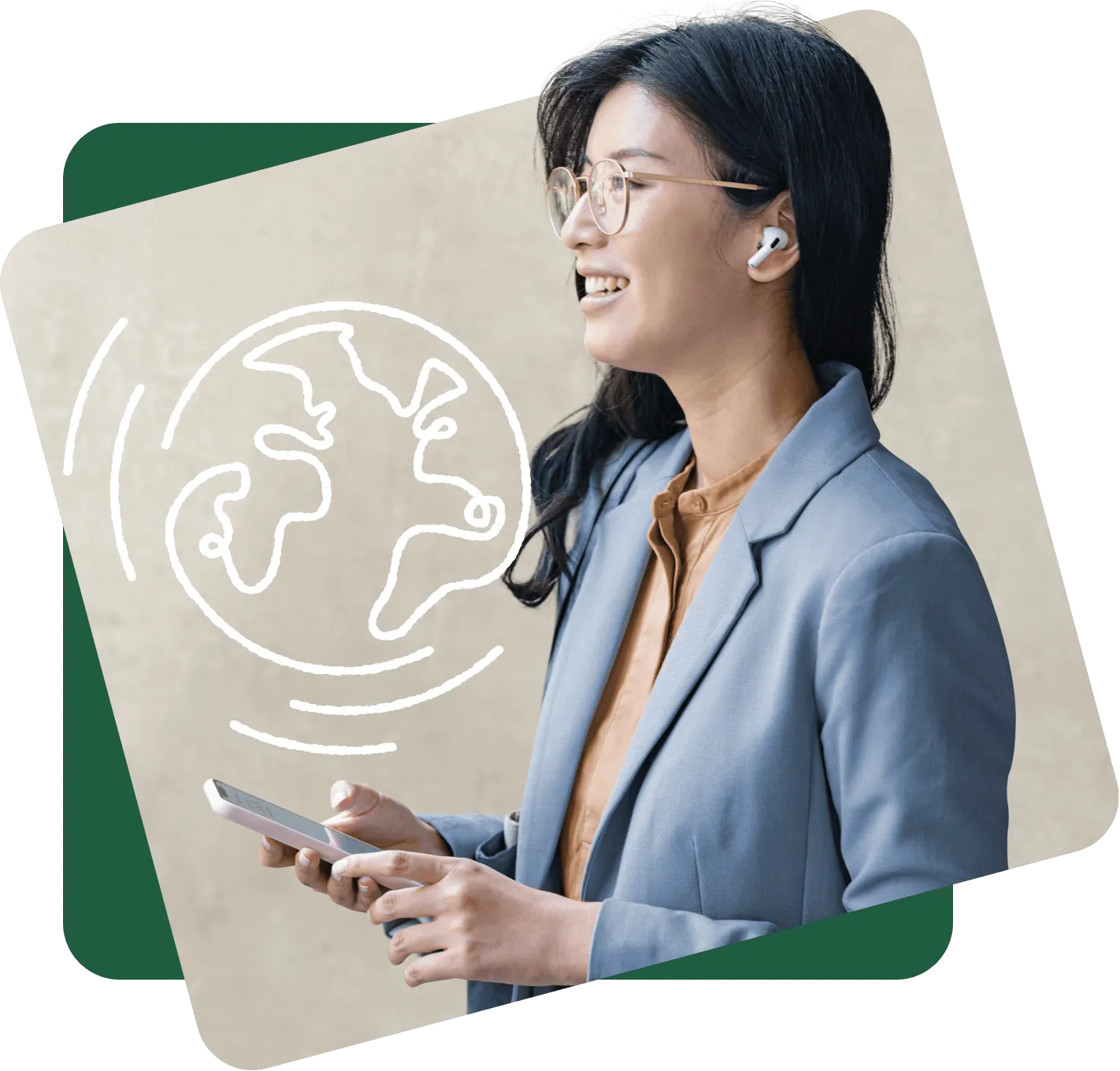 RingCentral RISE is a blueprint for cloud communications growth
Differentiate with a strategic co-branded solution for service providers that delivers seamless integration, accelerated go-to-market, and joint innovation.
Differentiate with 5G, security, and AI.
Integrate simply and flexibly.
Digitise the customer journey.
Our platform powers innovation for global service providers
Resources for go-to-market success
The fundamental value RingCentral brings is growth, with a winning playbook for go-to-market, co-selling, and Channel Harmony.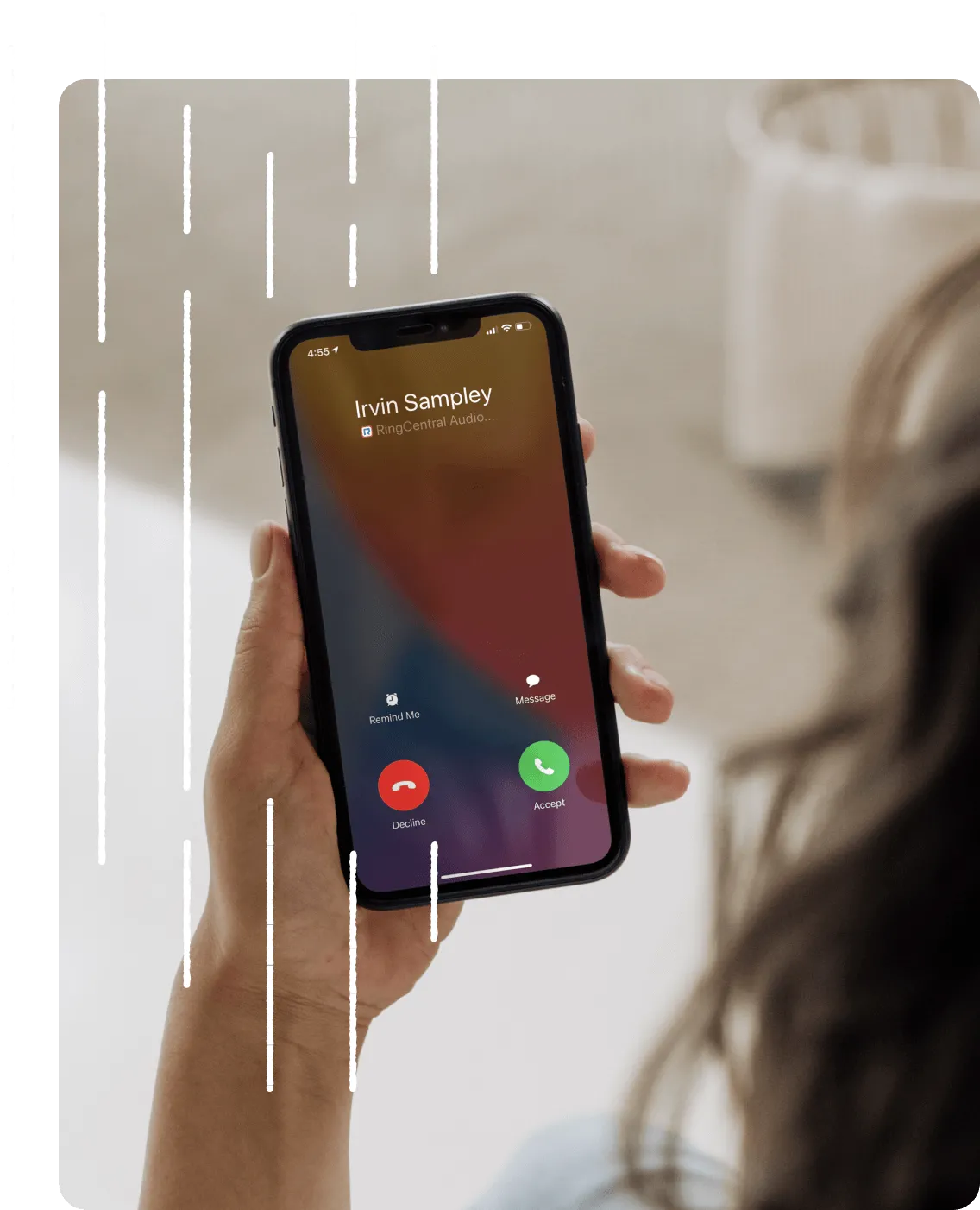 Benefit from programmatic campaigns, joint sales programs, and customer success resources.
Seamlessly break away from hosted solutions with migration tools and a highly experienced migration team.
Offer a unified collaborative communications app for message, video, and phone—an integrated solution across segments, verticals, and geographies.
Innovation for the new age of communications
Extend RingCentral's cloud platform across your portfolio with open APIs and joint innovation programs.
Capture emerging opportunities with 5G and mobile edge computing.
Offer greater reliability that's easier to deploy, leveraging SD-WAN, fixed wireless access, and security integrations.
Embed message, video, and phone across devices and create communication-enabled workflows.
Power smarter interactions with transcriptions, sentiment, and UC data lake insights.
Simple and flexible system integration
Seamlessly integrate RingCentral's core innovation into your customer journey and unlock new possibilities for co-creation.
RingCentral's core innovations
RISE drives Value delivery
Partner's core innovations
Message, Video, Phone
App integrations
Digital customer journey
Simplified partner journey
API-centric orchestration
Elegant integration
Service branding
Billing & ordering
Support e-bonding
PSTN integration
Network integration (IMS, fixed wireless direct connect, SD-WAN)
Future innovation - 5G and MEC
A perfectly orchestrated customer experience
Unite the RingCentral Cloud with your brand for a flawless customer journey.
Customer Journey Timeline - Plain text Version
Part 1: Marketing and Pre-Sales
Step 1: RingCentral team launches Joint ABM and BDR programs
Step 2: Service provider begins Deal Registrations
Step 3: RingCentral team begins Co-Selling, SE and RFPs, as Service Provider Deal Registrations comes to a close.
Step 4: Service Provider begins Contact and ordering process
Step 5: Customers Self-Serve to Activate Accounts on Pre-provisioned devices
Part 2: Customer Deployment
Step 1: RingCentral team provides professional services deployment
Part 3: Post Sales
Step 1: Customers self-serve the knowledge base
Step 2: RingCentral team provides Enterprise+ support
Step 3: RingCentral team helps with Lifecycle management
Step 4: Service provider provides Billing and Tier 1 Support
Step 5: RingCentral Team provides Tier 2 and Tier 3 Support 
5 reasons for service providers to partner with RingCentral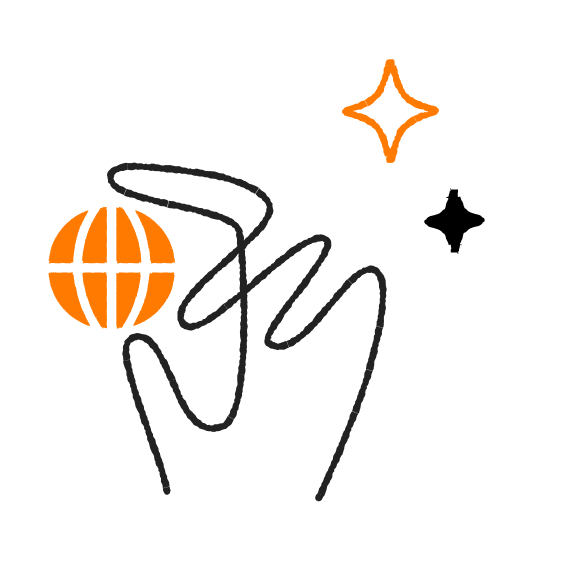 Recognised industry leader with 99.999% uptime and coverage in 110+ countries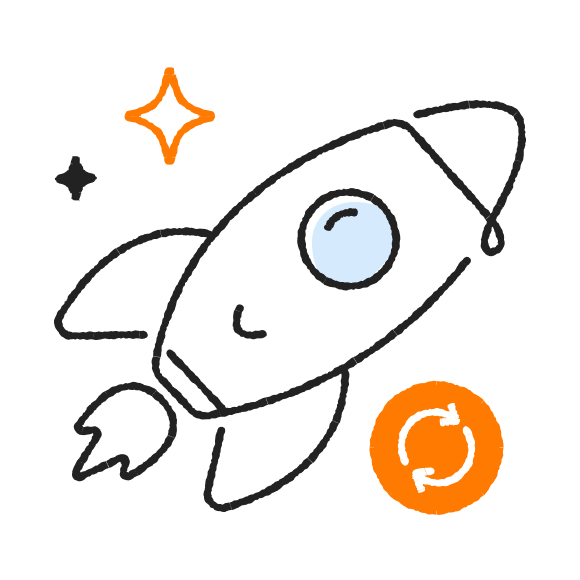 Rapid innovation with 12x releases per year—consistently first to market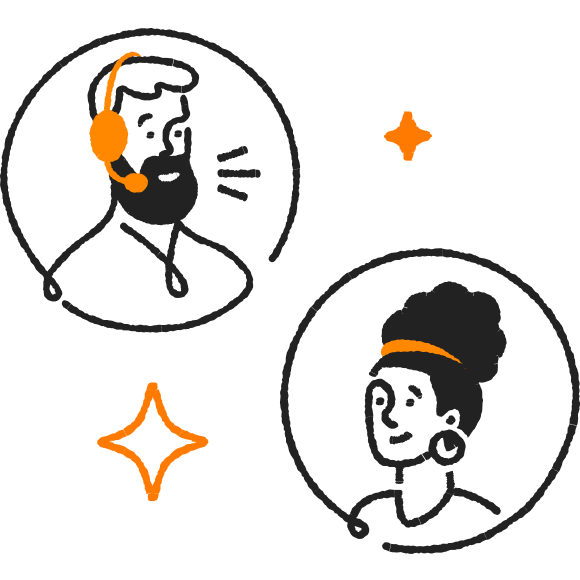 A dedicated and experienced global service provider business unit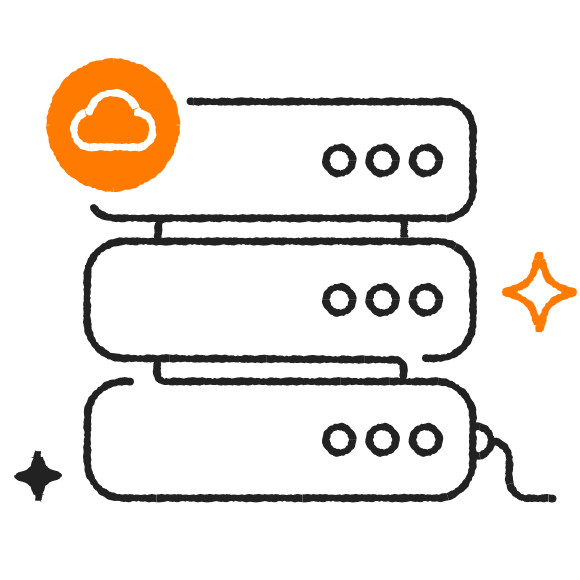 Legacy-to-cloud migration expertise across every segment and technology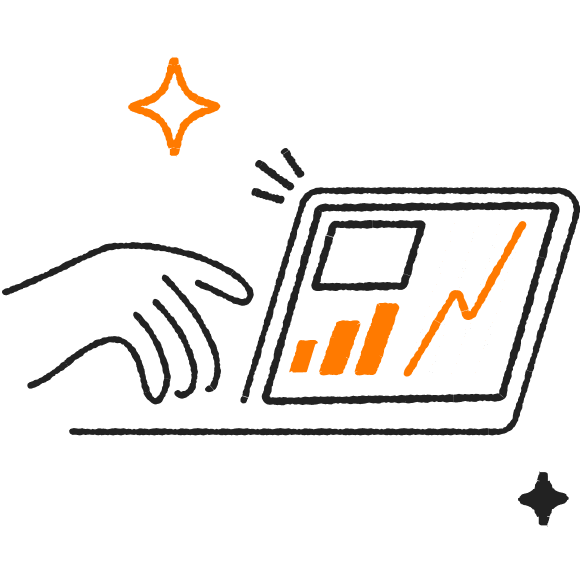 AI-powered analytics for customer lifecycle management
A leader in global strategic partnerships
RingCentral wins Frost & Sullivan's Best Practices Award for Global Strategic Partnerships in the UCaaS Industry.
A dedicated service provider program that's resourced and ready to go
Leverage our scalable resources to shorten your launch cycle and maximise your growth potential.
Our people resources are here to help onboard and enable your sales teams so they are customer ready.
Streamline launch and management
Get a professional full-service experience with dedicated provisioning, activation, and logistics support.
Amplify your brand identity with co-marketing that promotes the joint value of our companies.
Keep growing after launch
Take advantage of our expertise in upsell and adoption opportunities, e-commerce strategies, and strategic campaigns.
An exceptional team with strong service provider DNA
Get access to a power-packed global team of experts across marketing, sales, professional services, and post-sales. We support thousands of global customer integrations across all types of segments and verticals.
We help define your strategy, target market, and unique differentiators. We'll help you launch solutions with PR, campaign support, and GTM-in-a-box. We win only when you win.
We ensure seamless integration and onboarding—along with continuous roadmap development and management of ongoing releases.
We provide product-specific solutions that scale to meet the needs of any size business. We offer Tier 2 and 3 support and training for your Tier 1 teams.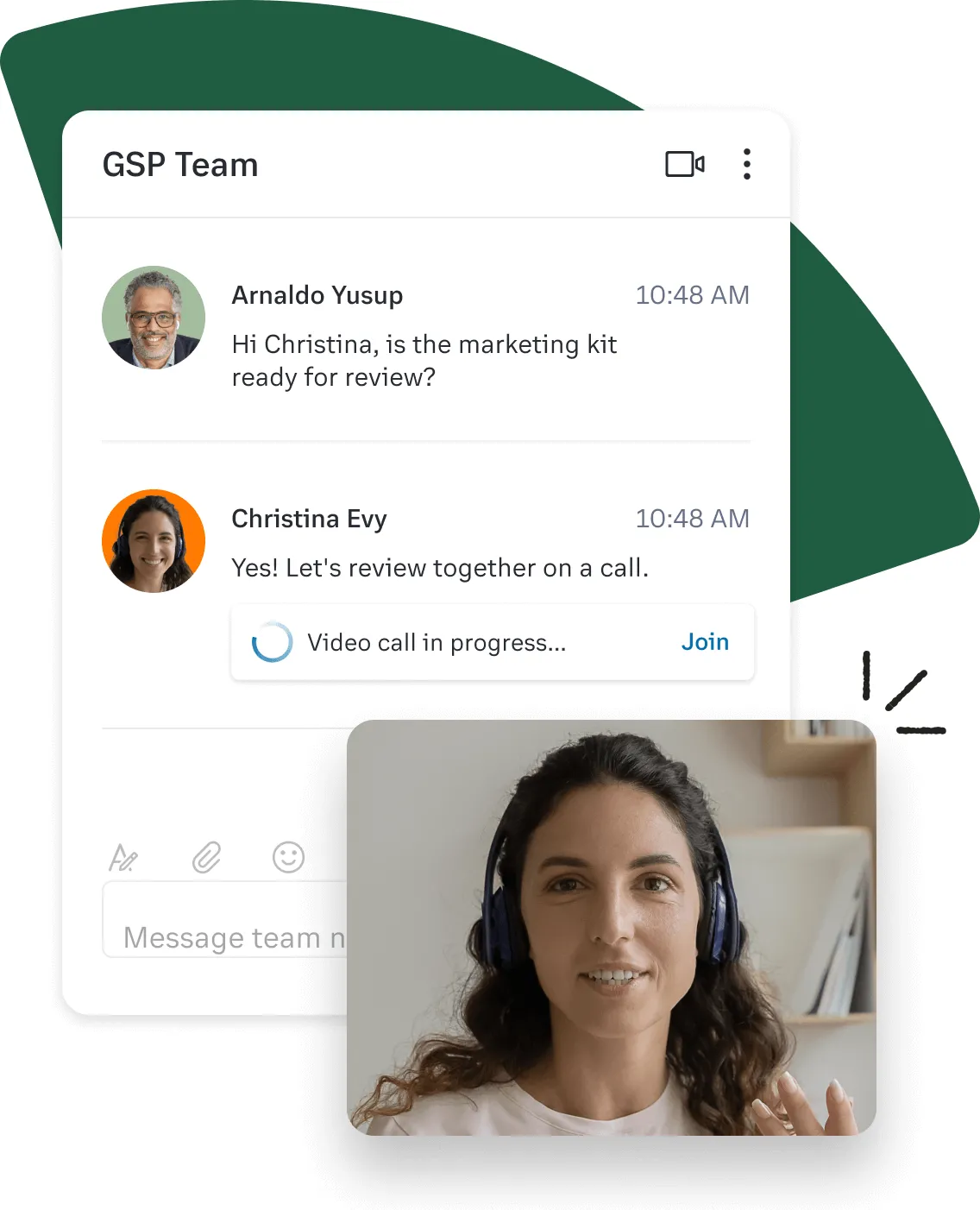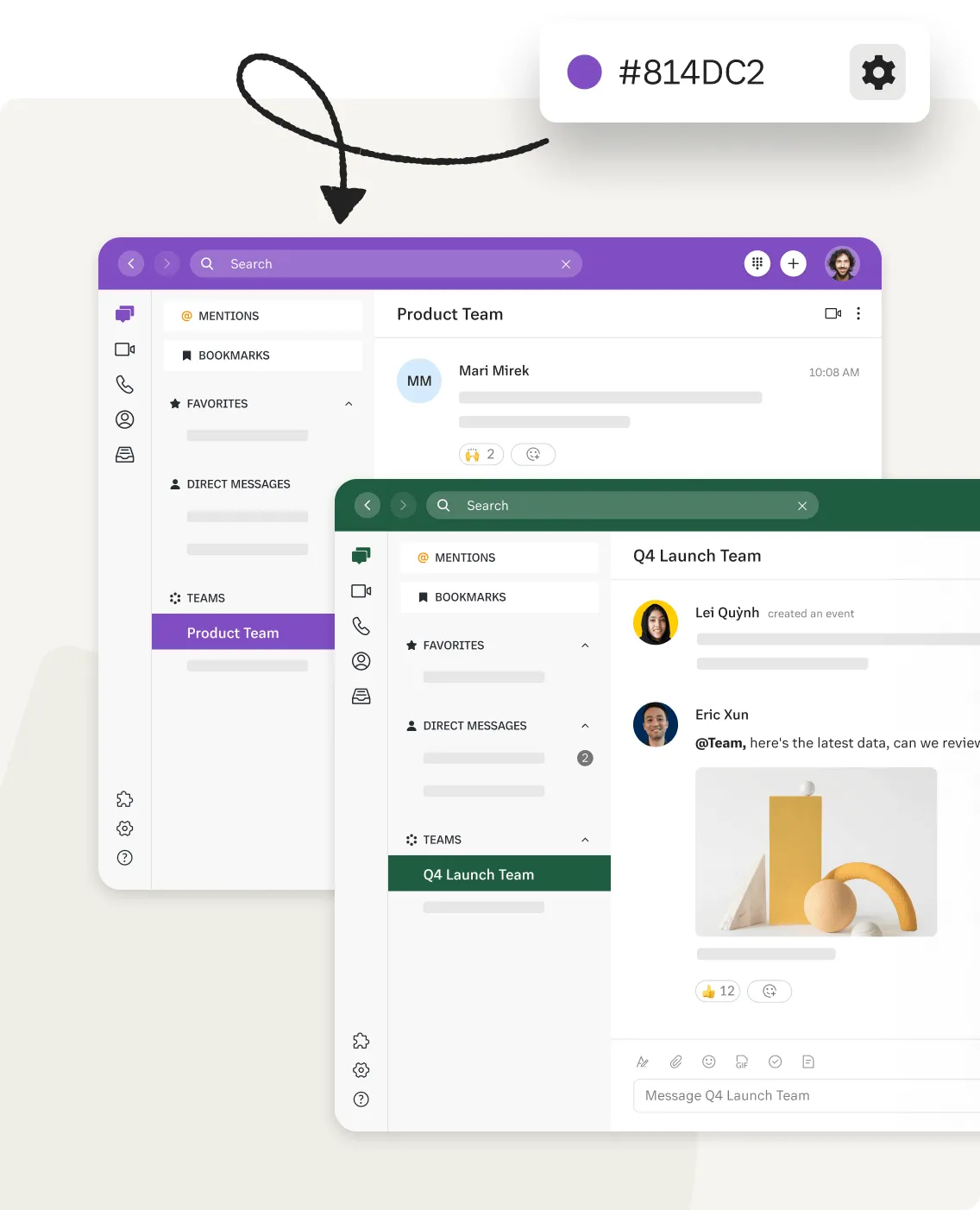 SIMPLE CO-BRANDED SOLUTION
The power of partnership delivered
Capture more markets with our flexible co-branded approach. Get all the latest features and capabilities of RingCentral, while using your own visual identity to highlight your brand.
Our custom social cards and branding elements empower you to quickly deploy content across a variety of communication channels.
Supercharge your go-to-market efforts
Enhance your GTM and gain insights into the customer experience with a proven toolkit that just keeps getting better over time through automatic updates.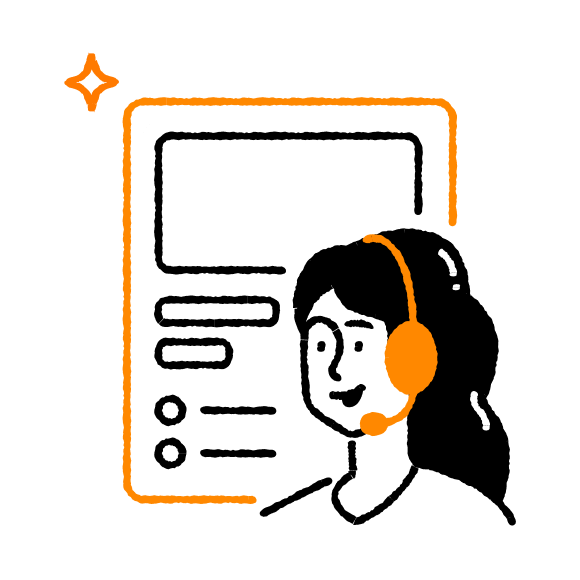 Alignment across segments, verticals, and channels with the Channel Harmony sales team program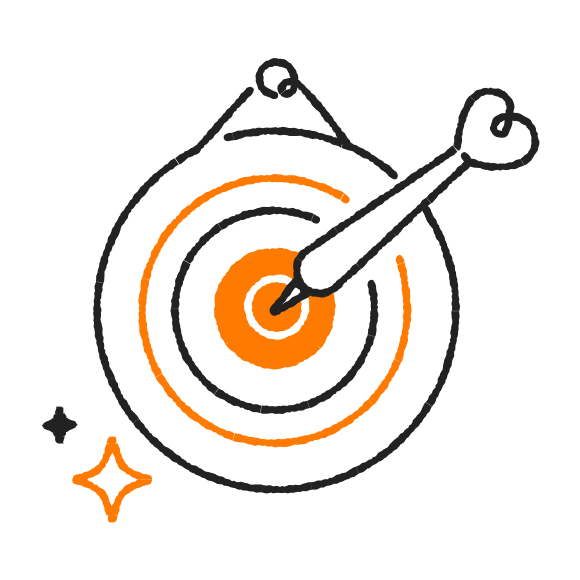 GTM workshops provide guided market strategies, join value propositions, and a joint scorecard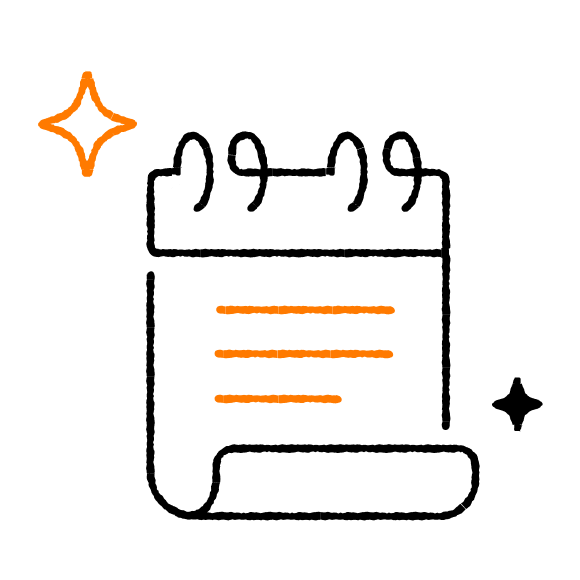 Resource partner portal with read-to-use pitches, datasheets, and sales collateral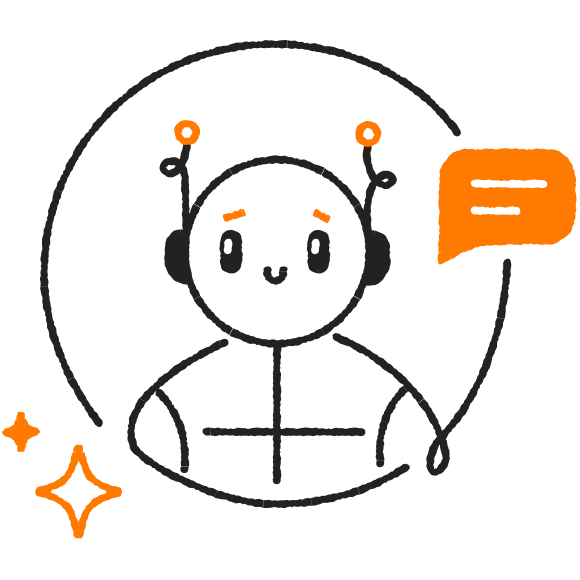 AI technology providing insights into usage and adoption to identify gaps and upsell opportunities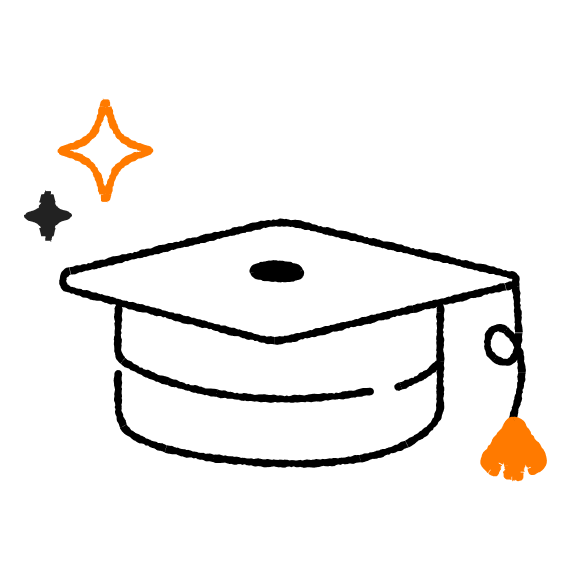 Start-up training to equip your sales team with the most up-to-date knowledge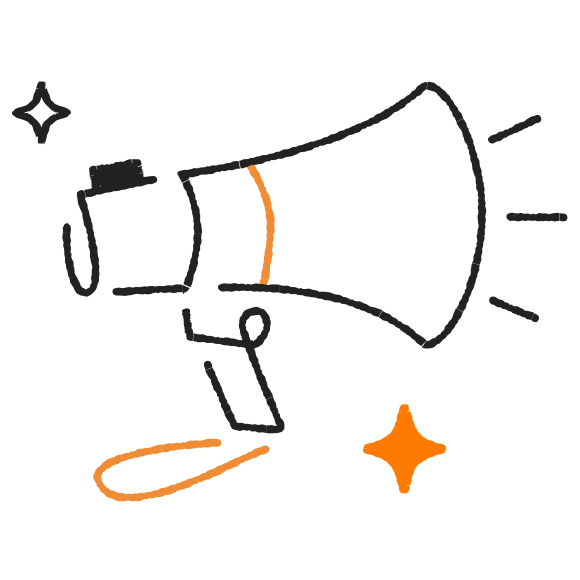 Lifecycle campaigns-in-a-box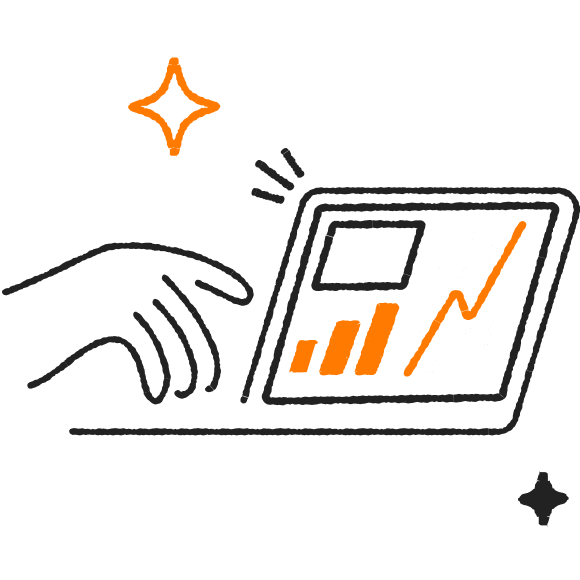 Analytics on which customers have the highest upsell or churn potential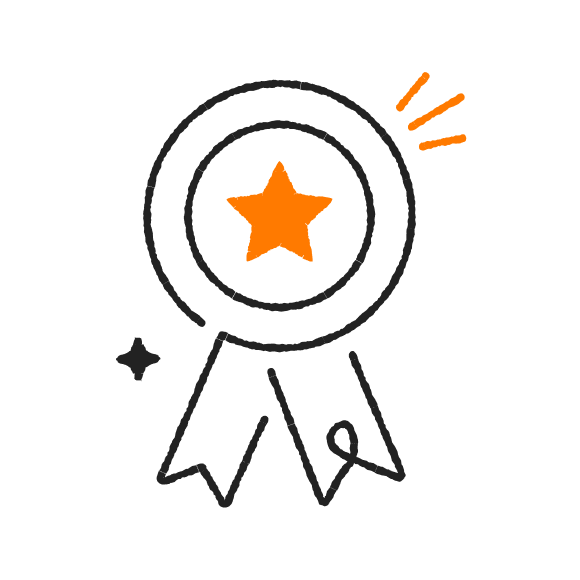 Detailed analyst and market report wins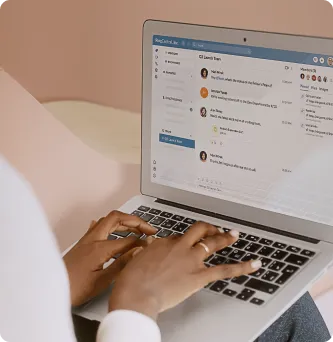 New cloud business models drive growth
Telus experienced more free cash flow, faster innovation, and greater top-line growth with RingCentral.
An open platform designed for service providers
RingCentral RISE delivers an industry-leading product to your end customers that's always evolving. It seamlessly integrates with your value chain and is built on an open platform ready for joint innovation.
RingCentral's core innovations
RISE drives Value delivery
Partner's core innovations
Message, Video, Phone
App integrations
Digital customer journey
Simplified partner journey
API-centric orchestration
Elegant integration
Service branding
Billing & ordering
Support e-bonding
PSTN integration
Network integration (IMS, fixed wireless direct connect, SD-WAN)
Future innovation - 5G and MEC
Leverage our core all-in-one solution with a co-branded cloud app that delivers best-in-class UCaaS.
One platform with all the communication tools your customers need, including feature-rich messaging, reliable video, and globally available integrated voice services.
Get peace of mind that your users are protected and supported with automatic feature releases and security updates every quarter.
Give your customers more flexibility and productivity. Our solutions integrate with essential everyday apps, such as Salesforce, Zendesk, Microsoft, and more.
Enable your clients to expand communication services as they grow with quick access to ordering from within their admin portal.
Send devices faster with automated delivery of phones, headsets, and everything customers need.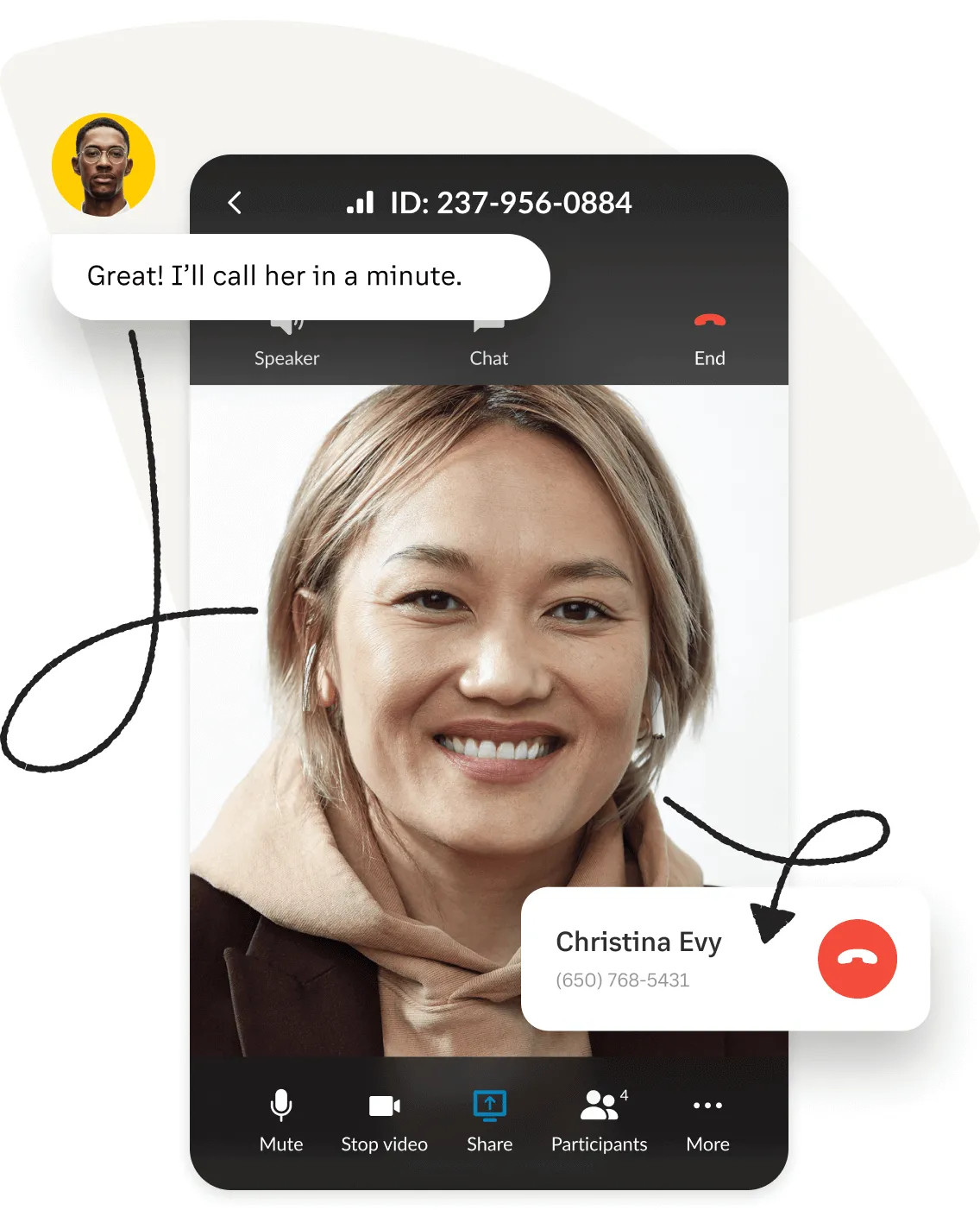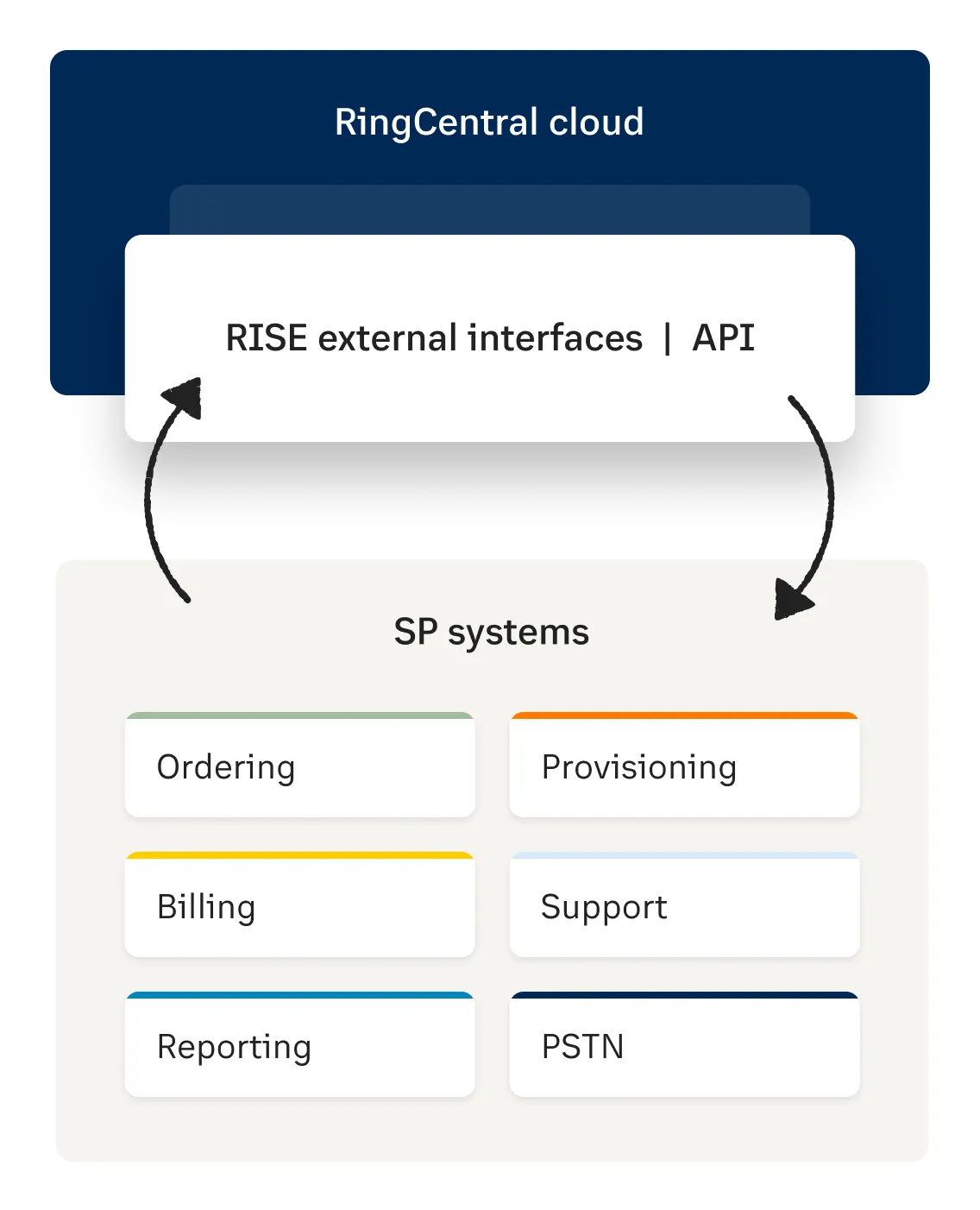 HOW WE INTEGRATE WITH YOU
Our extensible cloud platform provides flexible options to integrate your systems.
Enable your customers to own their digital experience with expedited onboarding, simple provisioning, and self-service tools, including cloud APIs for account creation, number and license management, and try and buy support.
Deploy standard or custom built CDRs and near real-time tracking of billable events.
Speed up time to revenue and adoption with scalable remote onboarding and full white-glove services for complex deployments.
Empower customers with full visibility to quickly solve issues and reduce support costs. In-depth insights, with usage and adoption data, enable up-sell, cross-sell and retention opportunities.
Bring your PSTN services or mix and match with RingCentral services to holistically cover international communication needs.
GREATER PARTNERSHIP VALUE
Value-added differentiators
Expand your customer base with seamless services created for global service providers. Plug directly into your channels and systems to deliver innovative technologies to customers everywhere.
Make global collaboration easy and reliable with options to integrate your PSTN or leverage our global footprint.
Today's workforce has gone hybrid, with employees working from anywhere. Go where your users do with one business number, native dialing, internet fax, SMS, seamless across any mobile device.
Integrate with Microsoft Teams for advanced call controls and recording, intelligent call routing, and real-time analytics, backed by RingCentral's comprehensive security and 99.999% service availability.
Get end-to-end connectivity solutions that work with your customers' existing networks. Choose from OTT, SD-WAN, MPLS, IP-VPN, and Direct Connect for maximum availability.
Go deeper, with custom built integrations using our open API platform. With expert advice from our developer community and step-by-step guides, your customers can quickly build and deploy to suit their needs.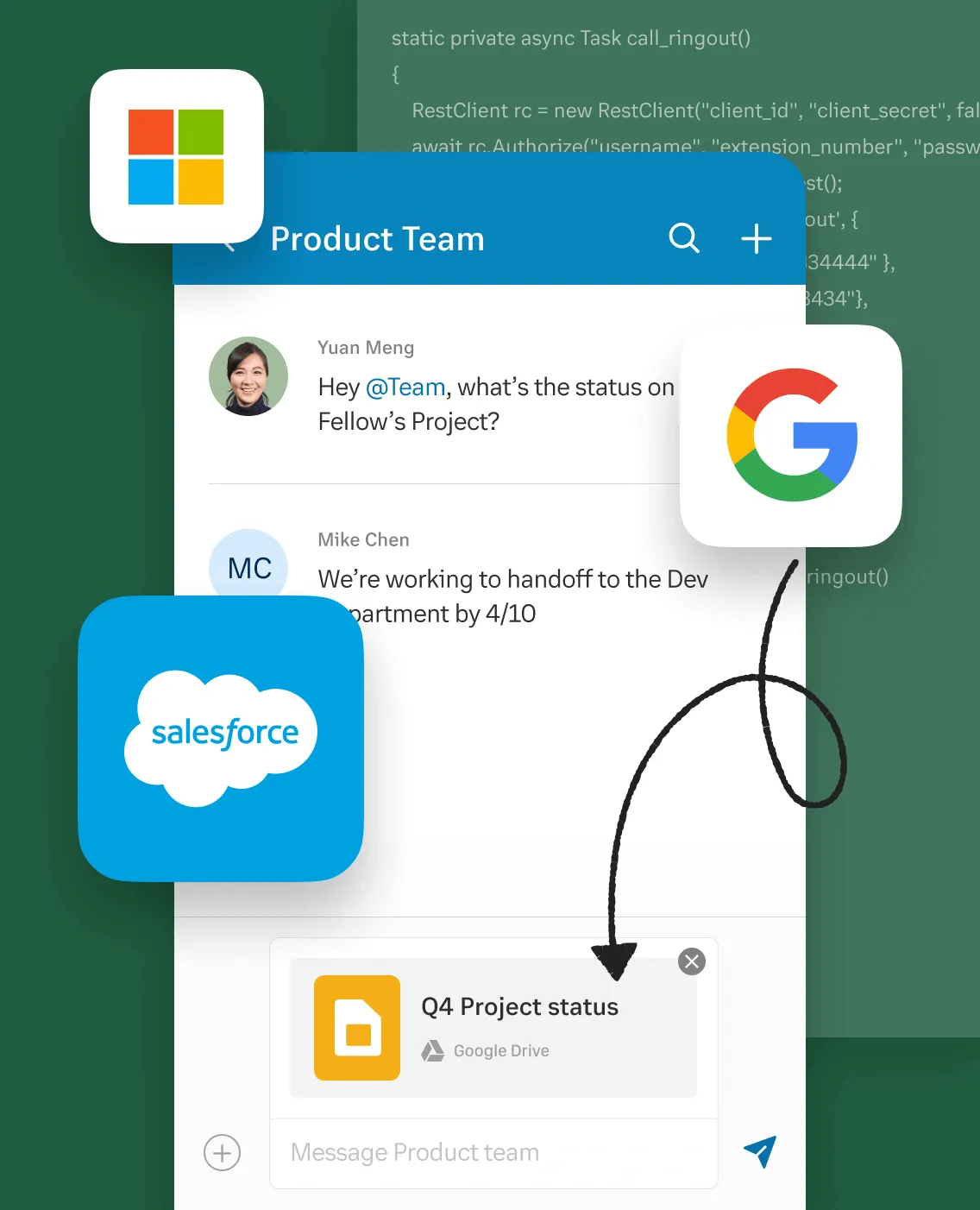 Extend UCaaS across your portfolio
Pre-built cloud integrations
Empower your customers to do more with the tools they use every day like Microsoft 365, Google Workspace, and Salesforce.
No code, low code, and pro-code developer tools enable rapid customisation with APIs for voice, SMS, messaging, meetings, and fax.
With preconfigured RingCentral profiles, our certified SD-WAN partners offer extraordinary quality of service.
Mobile IMS/5G integration
Optimise native mobile experiences and connect mobile devices, desk phones, and laptops with one ubiquitous cloud communications experience.
A flawless experience for you and your customers
Scaling from small business to large enterprise, we offer a seamlessly integrated customer journey that drives digitisation, automation, and adoption.
Pre-sales and go-to-market
Our winning playbook is yours with joint go-to-market motions, co-selling, and Channel Harmony.
From self-serve to full-serve
We ensure every customer has a successful implementation and onboarding experience.
Easy lifecycle management
Use customer insights and AI modeling to drive product adoption and uncover revenue opportunities.
A seamless and easy journey to the cloud
A perfectly orchestrated customer experience
Unite the RingCentral Cloud with your brand for a flawless customer journey.
Account activation and Pre‑provisioned devices
Self-serve knowledge base
Tier 2 and Tier 3 support
PRE-SALES AND GO-TO-MARKET
Accelerate your sales and marketing
Ensure your sales team is successful from Day 1 with a full toolkit of go-to-market campaigns backed by a global sales and marketing team.
Access pre-built campaigns, advertising and campaign imagery, localised content, and customised collateral.
Utilise online and live training courses to teach sales teams how to position solutions, differentiate against competition, and optimise UCaaS opportunities.
With our partner-first Channel Harmony program, dedicated global channel sales and sales engineering teams work alongside your sellers to deliver exceptional win rates—from territory planning and proof-of-concept to launch.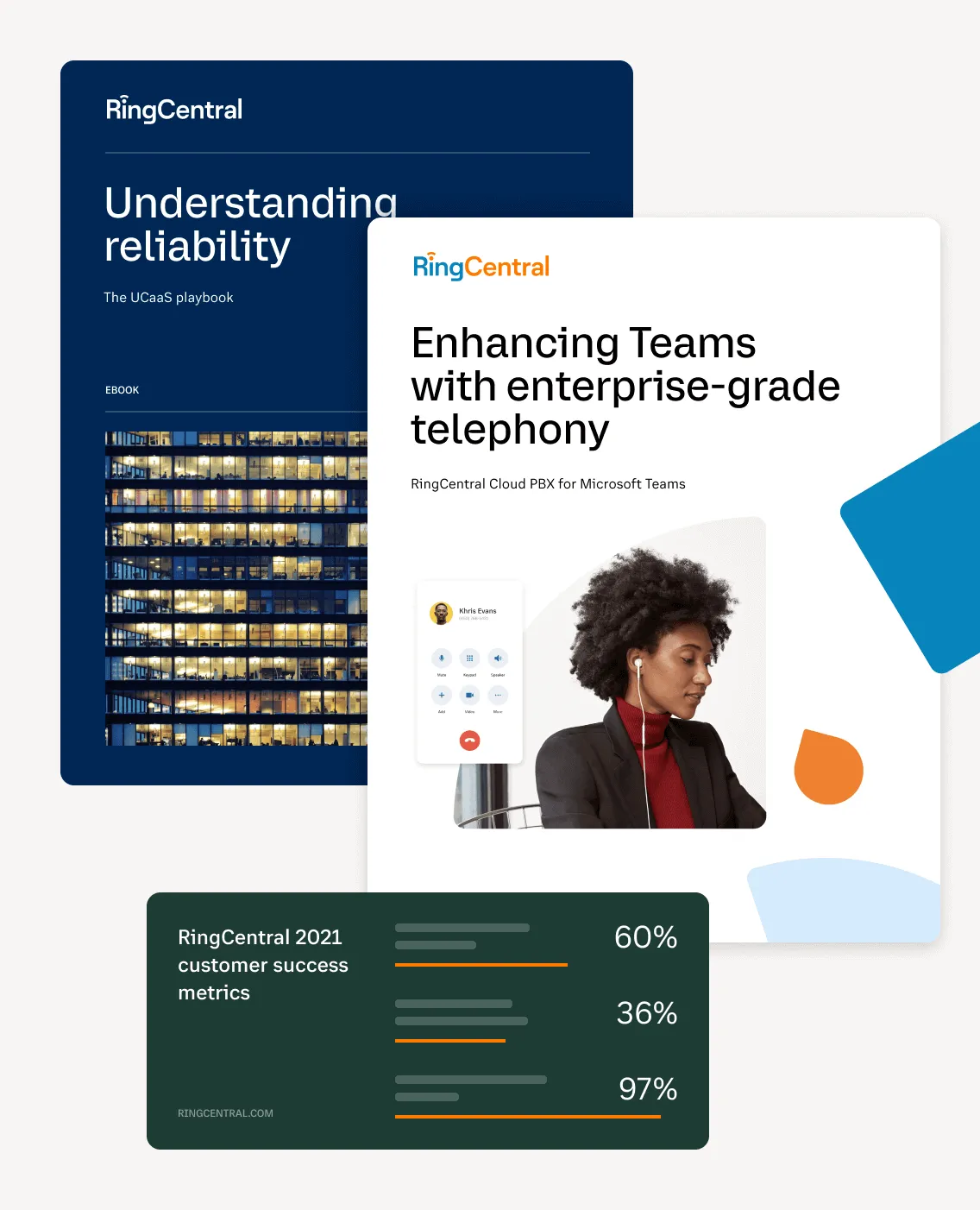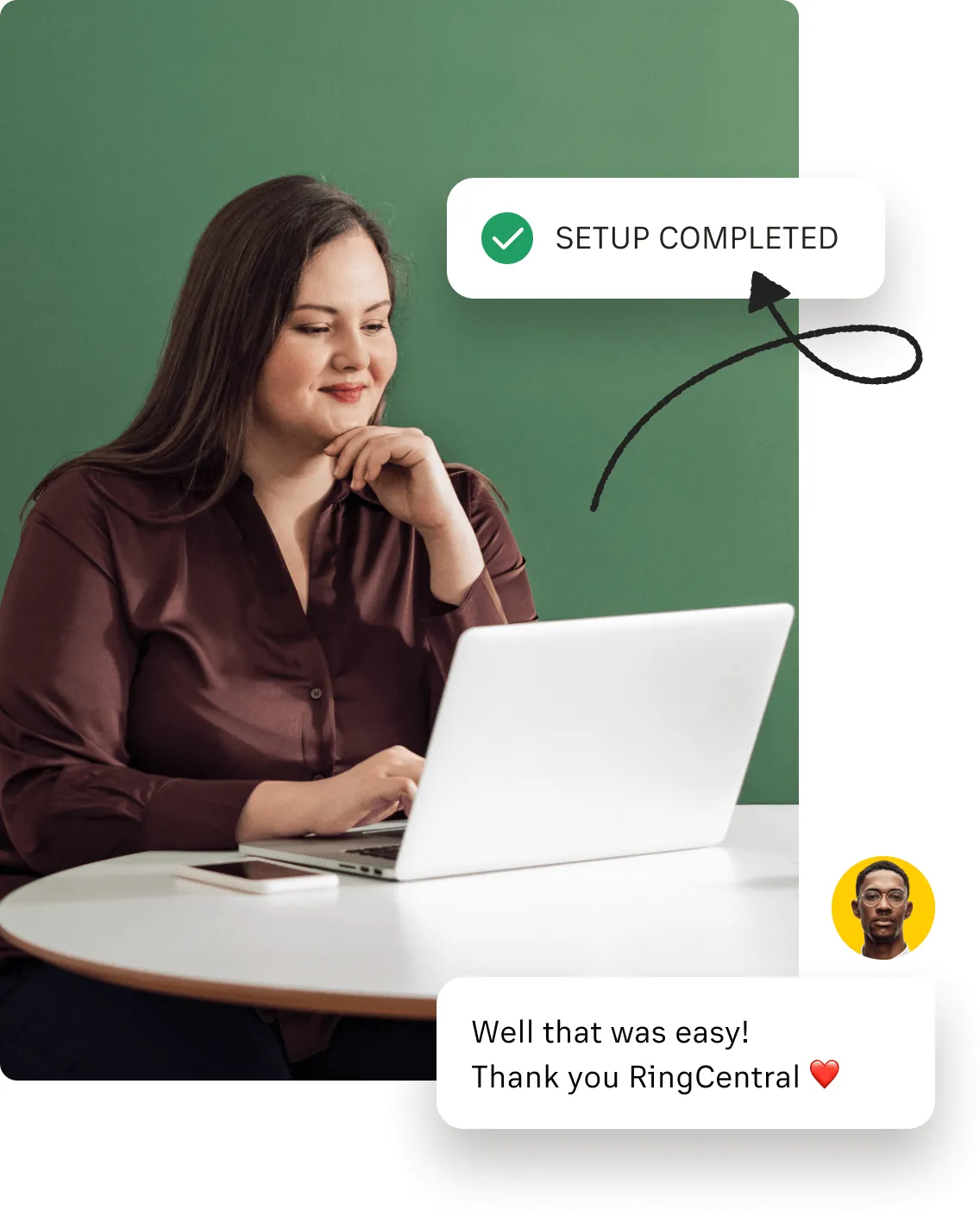 Enable IT leaders to easily manage users and workflows themselves—and leverage our team of professional services experts if needed.
Get to cloud fast with PBX migration services, network readiness, porting oversight, custom integrations, and video conferencing support.
Our global services team of 700+ can train-the-trainer, offer remote implementation, and deliver professional services to suit the needs of you and your customers.
Take advantage of in-life purchasing, self-service changes, and access to online training—or paid support with your own dedicated account manager.
Drive adoption and expansion
Maximise customer success and your lifetime customer value with a seamless post-sales journey.
Understand customer behaviour with detailed analytics and AI-powered upsell and retention scoring.
Leverage campaign resources and experienced upsell agents to grow relationships with your customers.
Drive adoption with in-app onboarding, product walkthroughs, and release notifications.
Add continuous value with new features released throughout the year, and keep your customers in the loop with launch kits for sales enablement and communication.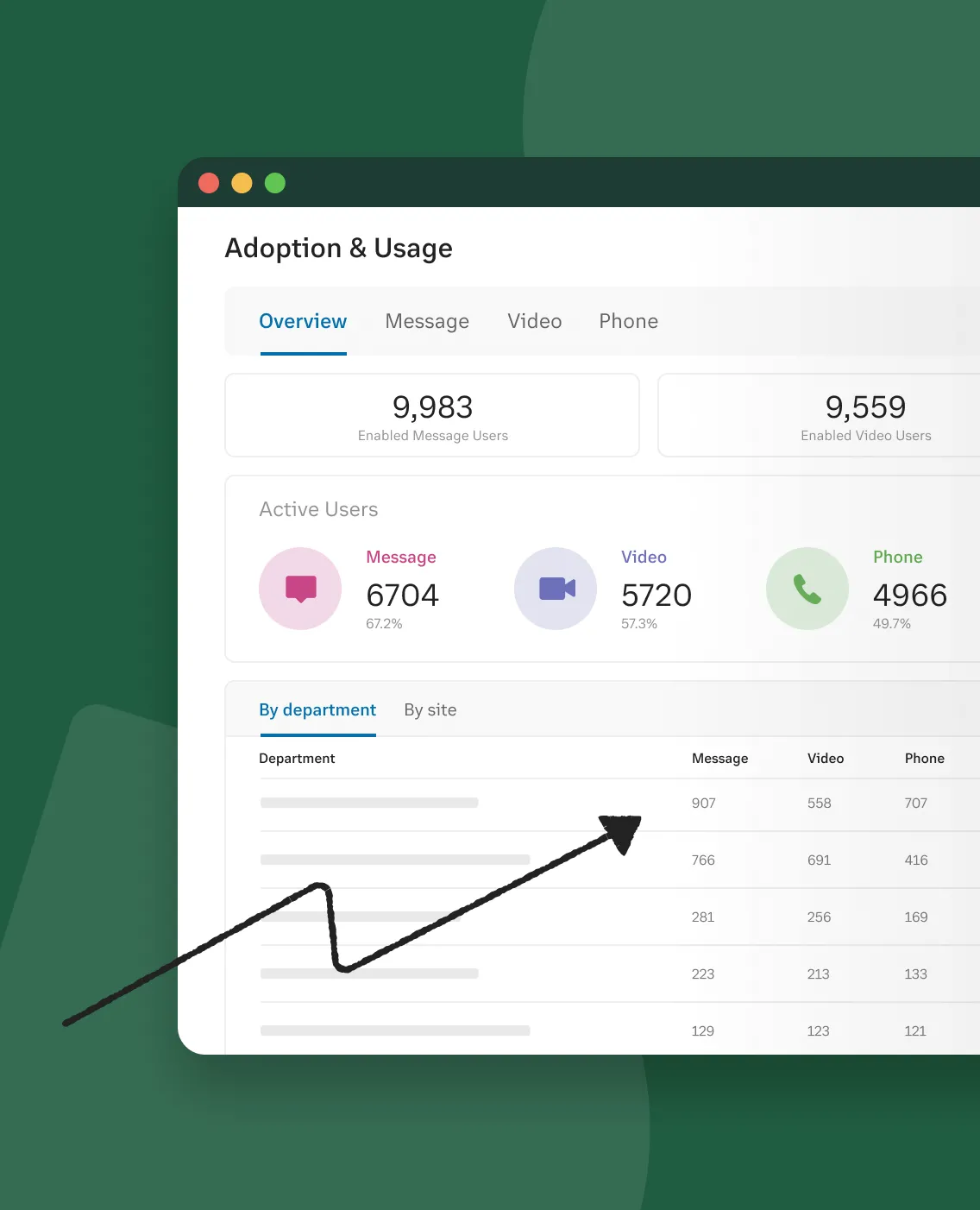 A Leader in the 2022 Gartner® Magic Quadrant™ for UCaaS, Worldwide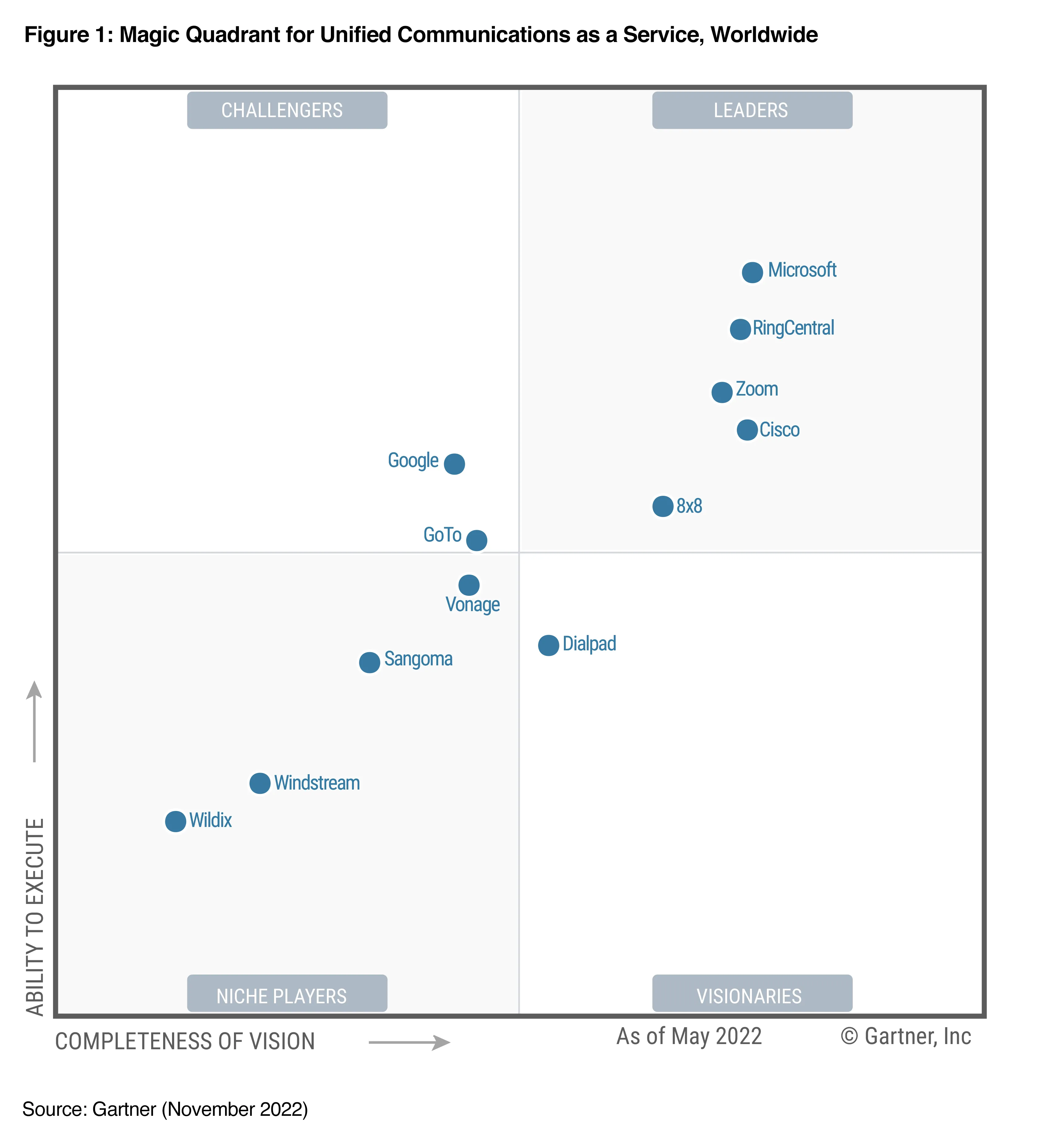 Magic Quadrant for Unified Communications as a Service, Worldwide
Let's talk about a partnership that gets you on a profitable and high-growth path to cloud-based workplace communications.