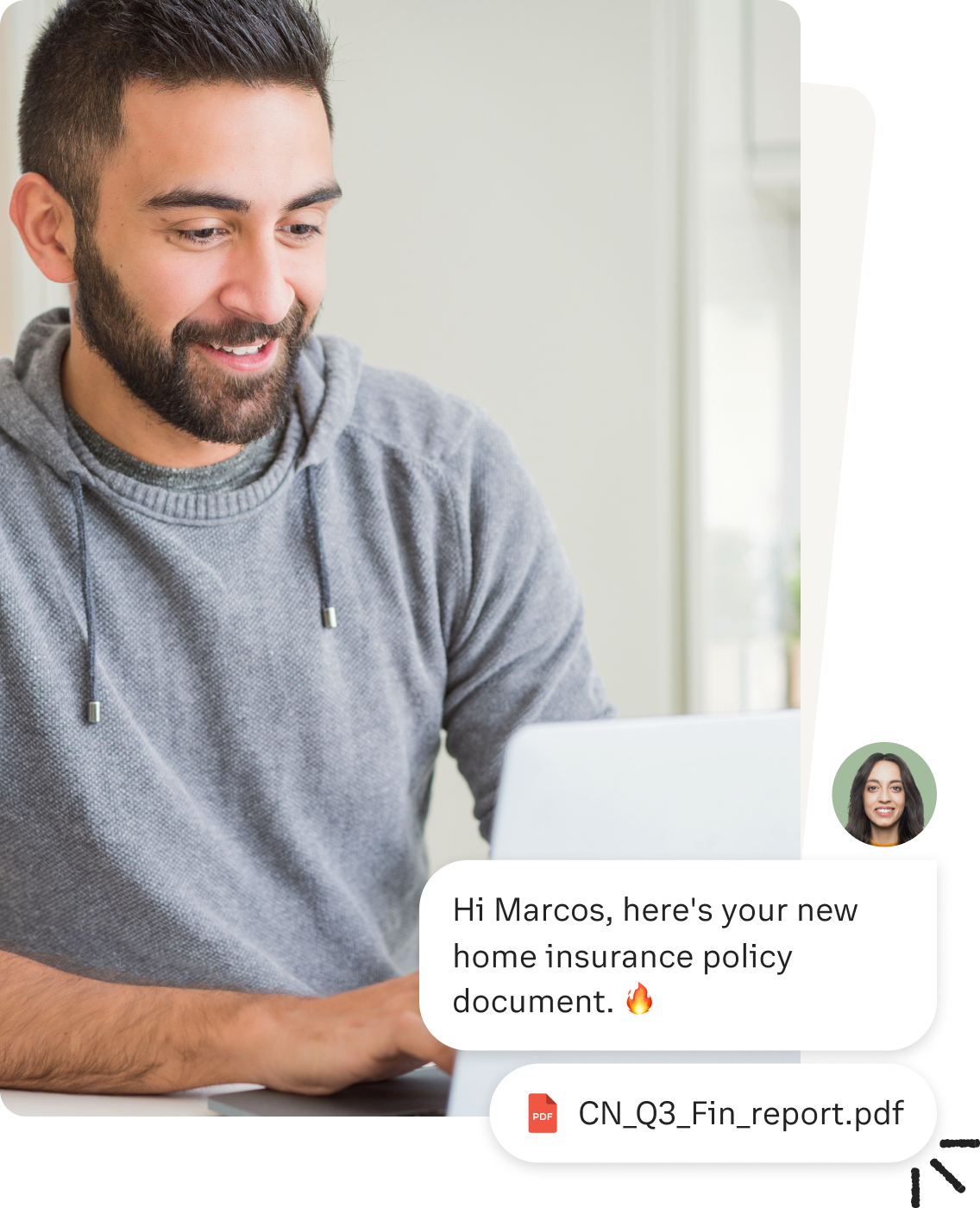 Provide support they can count on
Give customers something to smile about by connecting them with the right person, every time.
Engage with customers and manage conversations on WhatsApp, Twitter, and Facebook Messenger.
Send enquiries using smart routing and give associates customer data through open APIs and seamless CRM integrations.
Operate central locations while scaling and supporting branch offices with multi-site capabilities and custom call flow settings.
Connect underwriting, agents, claims, and customer service in one place with team messaging, video conferencing, and phone.
Serve customers from anywhere
Deliver an experience your customers can bank on—in the branch, online, and everywhere in between.
Find new ways to engage securely with customers and manage conversations across digital channels like WhatsApp, Twitter, and Facebook Messenger.
Automate workflows and connect HQ, branches, and customer support with messaging, video, and phone—in one workspace.
Route calls based on service need and integrate core banking apps to display real-time customer information.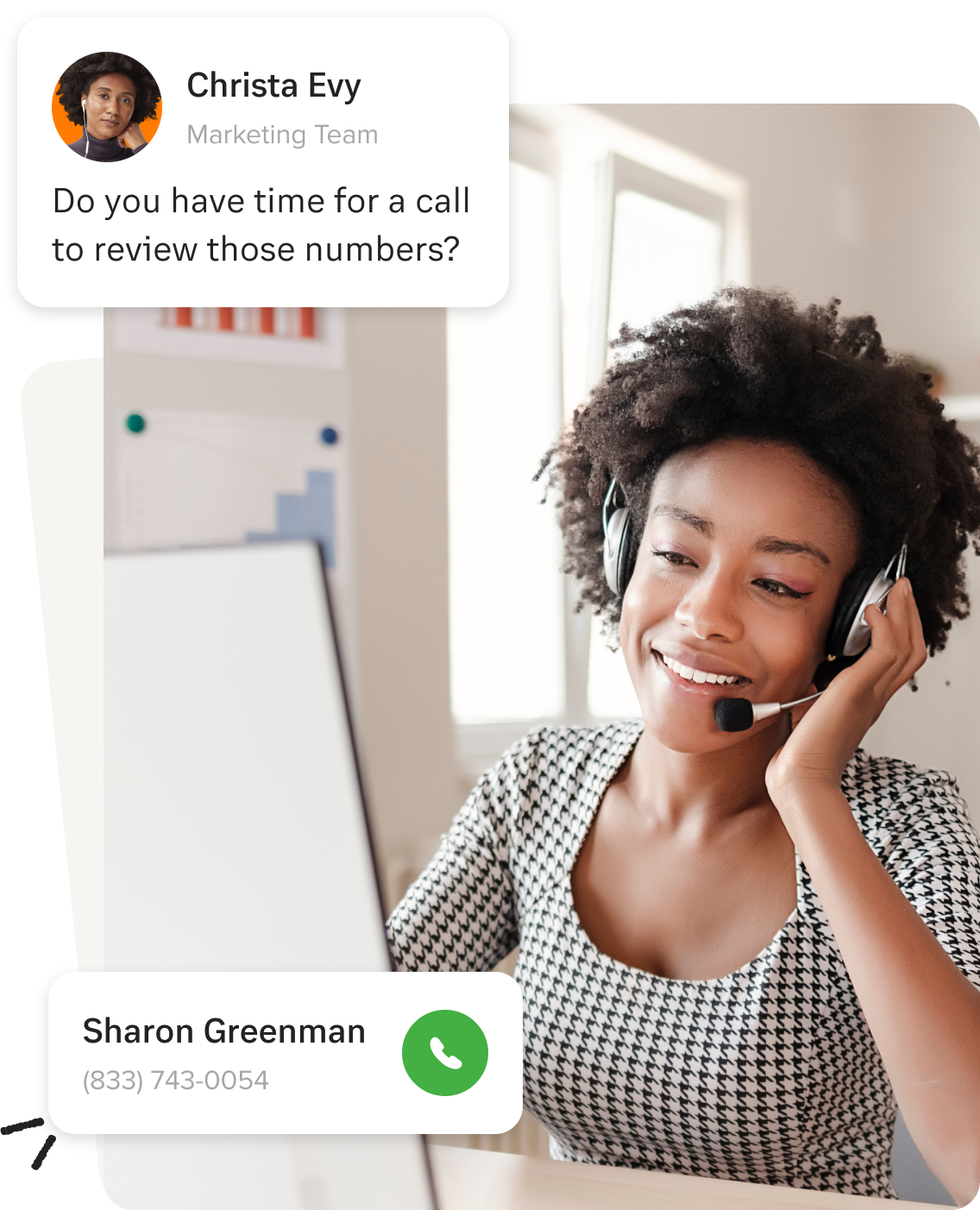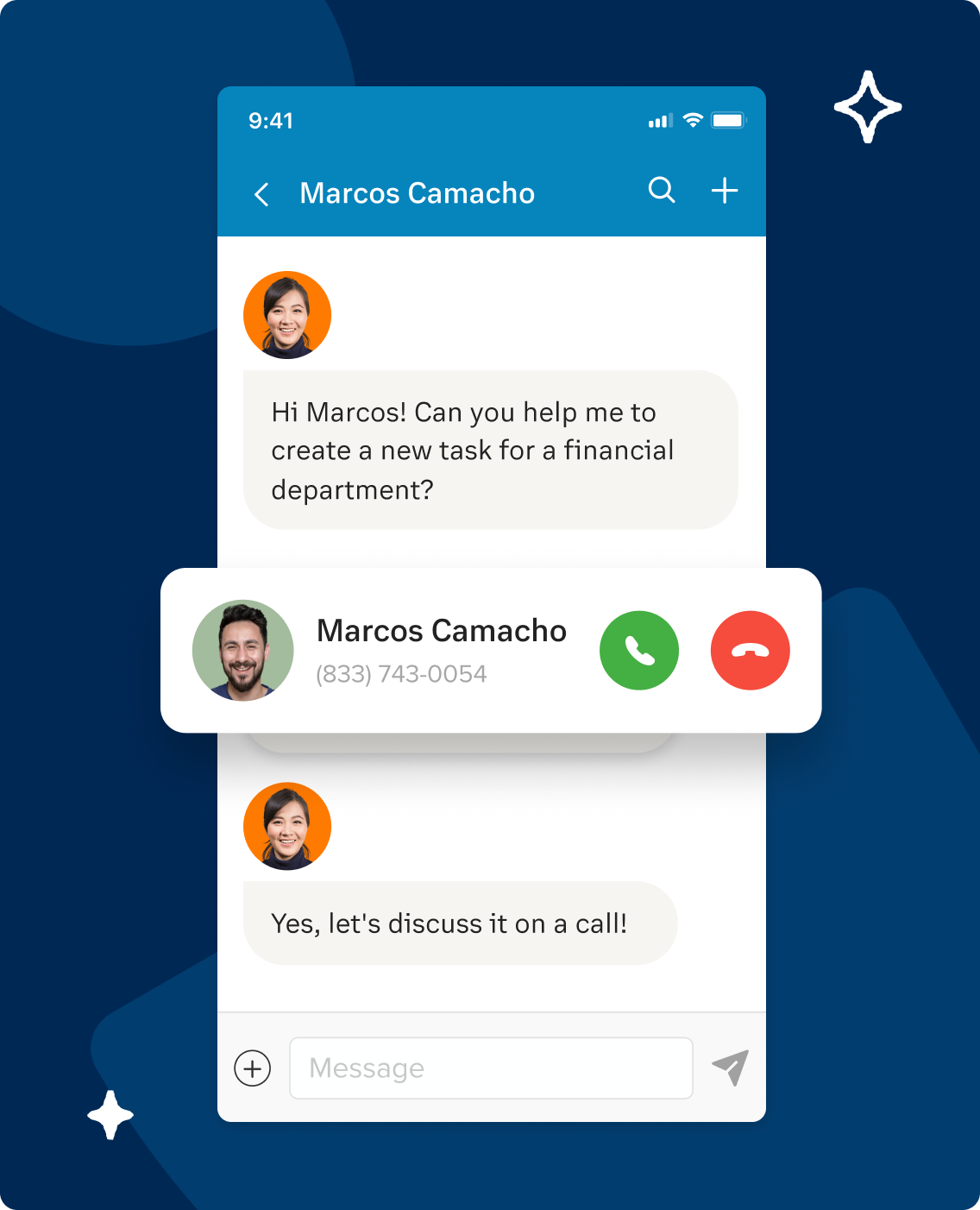 Put clients first with better communication
Go the extra mile by giving teams the freedom to connect with clients their way.
Serve mobile-first customers on any digital channel—voice, chat, email, and social media.
Create real-time, personalised experiences for VIPs through automated routing and seamless CRM integrations.
Connect clients with the right advisors and capture every conversation using team messaging, video conferencing, and phone calls—all in a single, secure app.
Bank-grade security for
every conversation
Protect your customer and corporate data against security and compliance breaches and give your customers the highest standard of data protection.
Highly redundant infrastructure
Support for FCA-regulated customer compliance requirements
Seven layers of security
TLS and SRTP encryption between all endpoints
Enterprise-Ready, Skyhigh's CloudTrust™ highest rating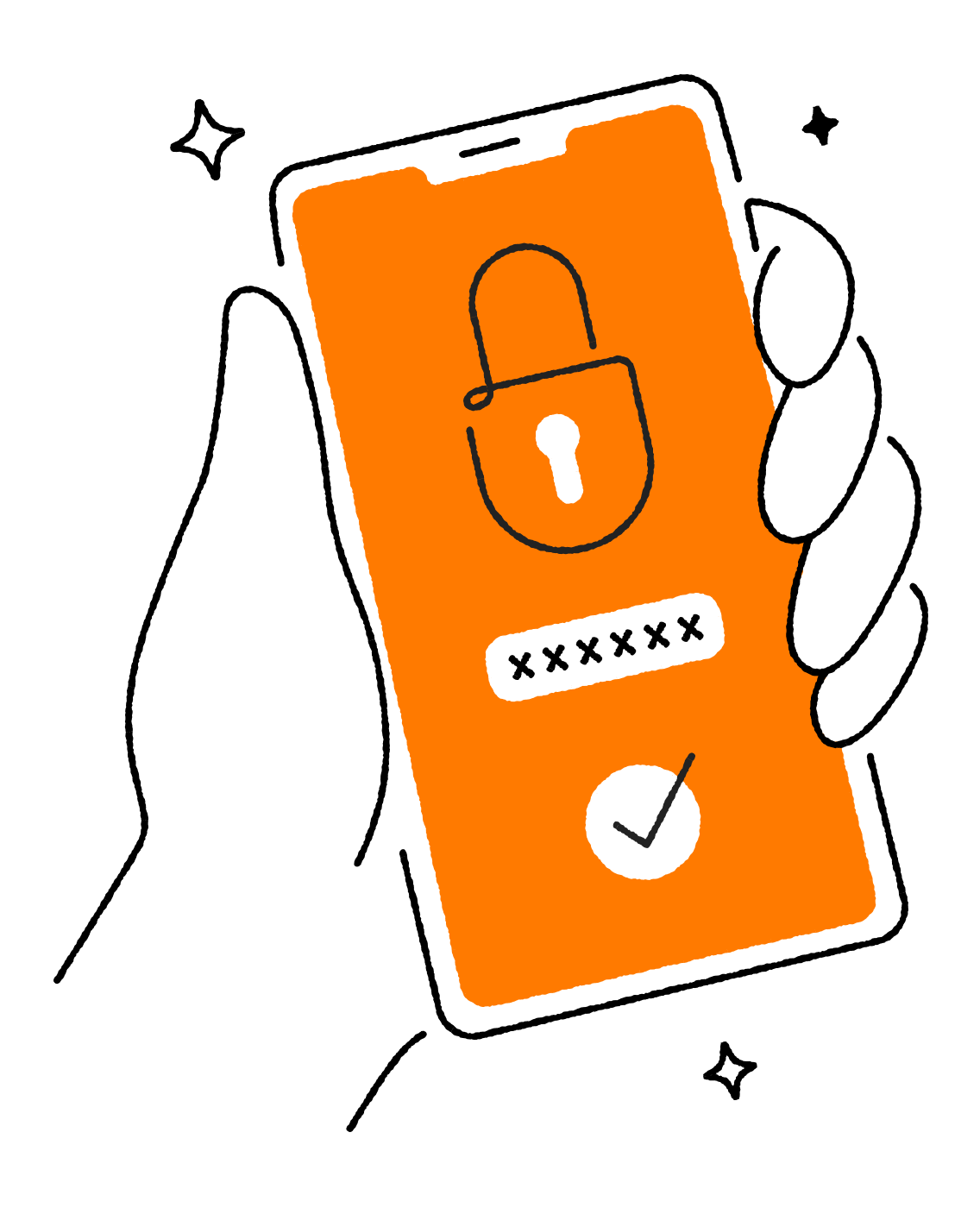 Apps you love, at your fingertips
Integrate RingCentral with hundreds of work tools you rely on everyday. Looking for a custom integration? We've got you covered—build your own with our open APIs.
The gratitude we're hearing from our sales people for switching to RingCentral is just incredible.
Michael Moxley, VP of IT, Goosehead Insurance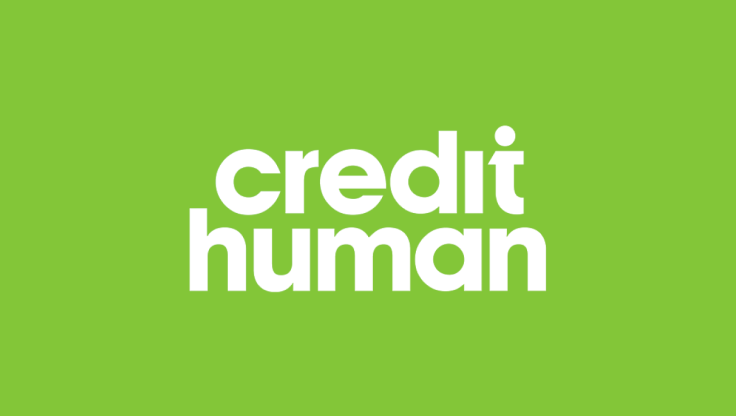 How a leading credit union uses RingCentral Video and Contact Centre to better serve its 250,000 members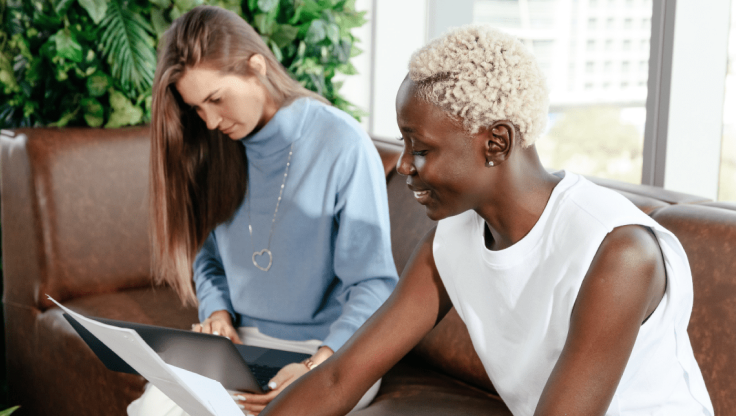 How One of the Country's Largest Insurance Brokers Is Cutting its Telecom Costs in Half with RingCentral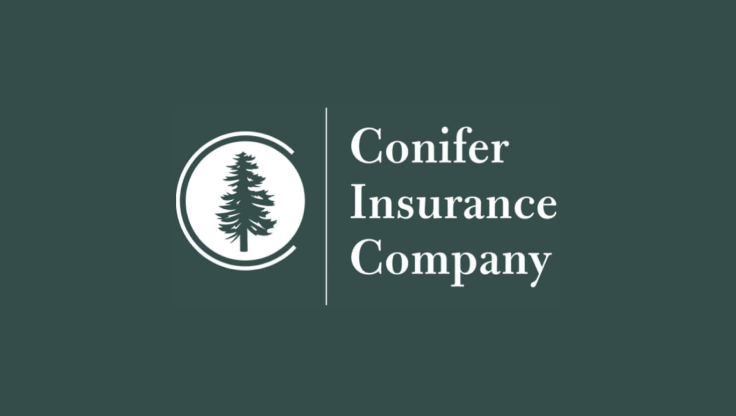 When insurance firm Conifer switched to RingCentral, they turned their communications system from liability to asset
Better client relationships start here
We'll get you up and running in no time.
Thank you for your interest in RingCentral
A sales advisor will contact you within 24 hours. If you'd like to speak to someone now, please call
0800 265 8964
.