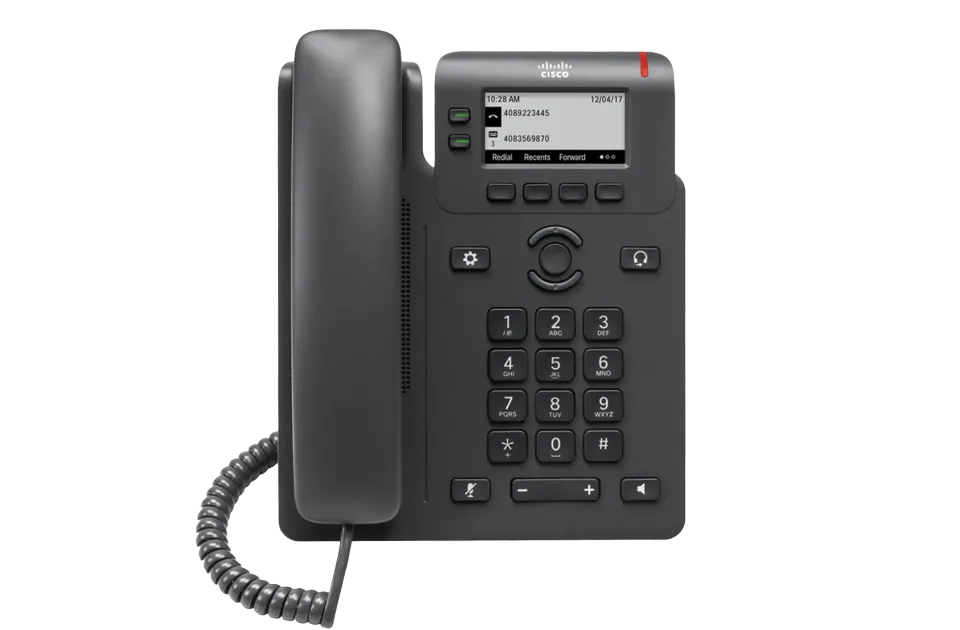 Cisco 6821
4.50
rental
Phone rental available with RingCentral Office multi-year contract. Contact sales at (800) 574 5290 for details and pricing.
Phone available through Device as a Service or rental program with a RingCentral Business Communications multi-year contract. Contact sales at (866) 504 1408 for details.
Two-line, entry-level IP desk phone. The Cisco 6821 business IP desk phone is a high quality, two-line, IP phone that delivers reliable performance and enterprise-grade sound quality. It is ideal for home offices or shared/common areas, such as lobbies, hallways and break rooms or for any location that needs simple and reliable voice connectivity.
Ideal for Common Area Phone deployments
2.5" backlit monochrome LCD graphical display
2 line keys
Opus support with HD voice
Built-in speakerphone and microphone
A 10/100BASE-T Ethernet connection
Power over Ethernet (PoE) Support