The NBA's Golden State Warriors Use RingCentral to Keep Their Champion Workforce Connected—and Winning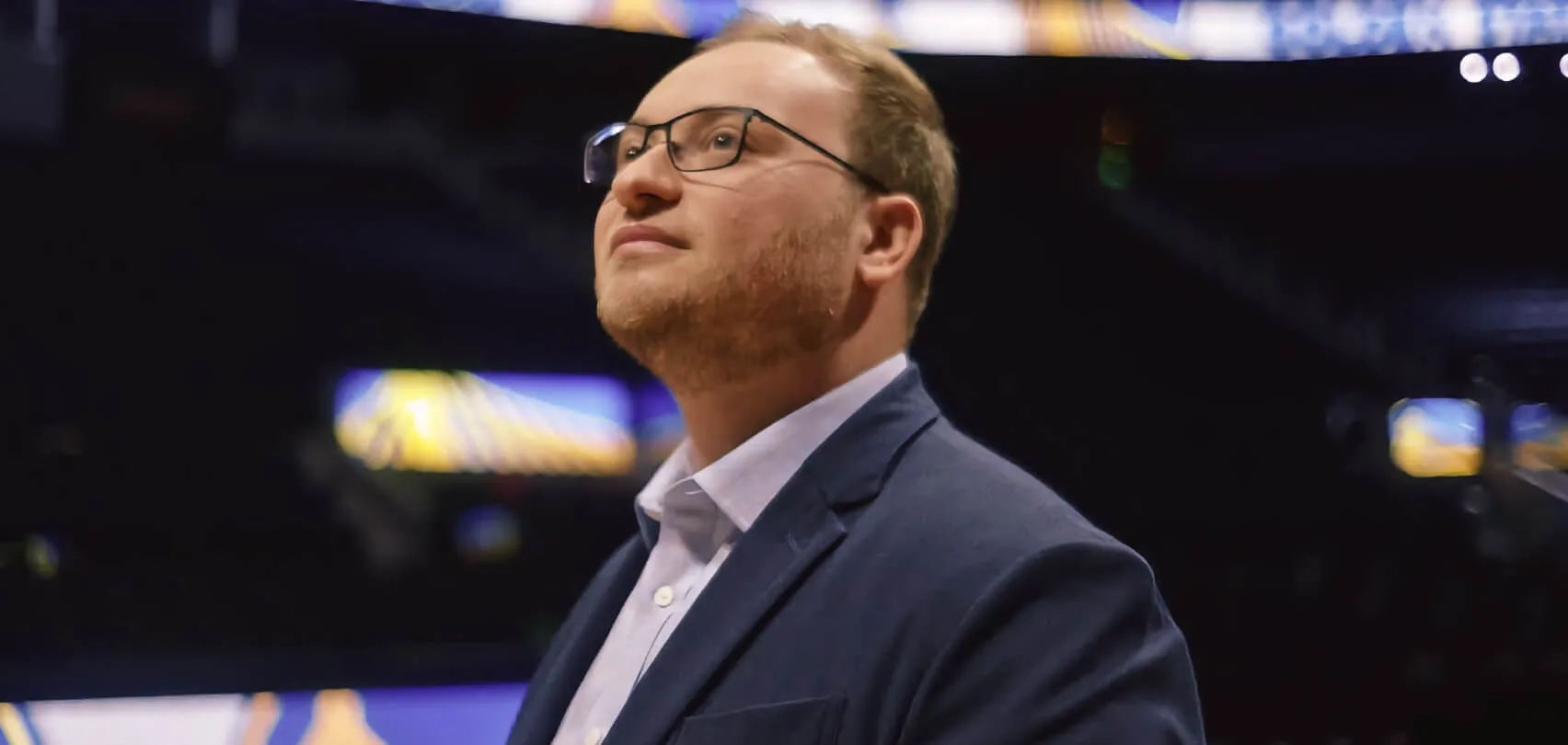 We're an NBA team first and foremost, but we're also rapidly expanding into gaming, dining, retail, film, music and other live entertainment experiences. One reason we've been so confident adding locations, employees, and new ventures is that we have a unified communications solution that keeps us all operating as one team. RingCentral has proven to be a key player for the Golden State Warriors.
Vice President of Technology
One of the most popular teams in the NBA
The Golden State Warriors organization has built an impressive record over its 76 years in the National Basketball Association. The San Francisco-based team has won seven NBA Championships, holds the league record for most wins in a season (73!), and has seen 27 of its former players inducted into the Basketball Hall of Fame.
But even with all those accolades, the members of the Warriors organization—from the players to the front-office staff—are equally proud of the connection they've built with their fans. The Warriors are a perennial fan favorite in the NBA—shown in part by the team's league-leading status in merchandise sales and their 430-home game sellout streak.
In recent years, the organization has found new ways to deepen its connection with its fans. The Warriors built the team's home arena, Chase Center, as an entertainment destination only NBA games, concerts, comedy performances, and other events year-round. The arena also offers fans a dynamic, open-air gathering space—Thrive City—featuring dining, retail shops, farmers markets, outdoor festivals, and community events.
A communications platform capable of growing with the team
With such a wide range of new endeavors in such a short time—including forming an Esports team, the Golden Guardians, for the National Esports Association—the Warriors organization has expanded its staff and its geographic footprint considerably in recent years.
Daniel Brusilovsky, Vice President of Technology for the Golden State Warriors, explains that the organization now has a presence across California—including San Francisco's Chase Center and Thrive City; a stadium and office facility in Santa Cruz, home to the organization's G League Santa Cruz Warriors; and the Golden Guardians gaming facility.
"When I started here, we operated out of an office in Oakland near the arena where our team played—a venue we didn't own. Now we're running a full-scale entertainment and media organization with facilities up and down the state and an employee count five times the size of our Oakland days. What's amazing is that we're still able to communicate, collaborate, and create together as if we were all in the same office—largely because we have RingCentral."
Proving you can't keep a Warrior down
The Warriors rolled out RingCentral's cloud phone and video conferencing solution prior to COVID. And as Daniel notes, employees found numerous ways to improve their workflows with the anywhere, any-device communication app very quickly. But RingCentral really began to shine for the Warriors organization, he points out, when the lockdowns started.
"On March 14, 2020, our President and COO made the decision to send all 500 employees to work from home. And incredibly, it worked. Everyone was up and running—having team meetings by video conference, making calls from our business numbers to season ticket members—without any issues. The only reason that transition happened so smoothly was that we all had the RingCentral softphone on our laptops and the mobile app on our phones."
As the COVID quarantines carried on, the Warriors staff continued finding more ways to leverage their RingCentral cloud communications platform to stay connected to each other and the team's fans.
One tool we made great use of during COVID was RingCentral Webinar. We used it to host large gatherings like employee town halls and meetings with our season ticket members. These get-togethers were invaluable for keeping our staff engaged and making sure our members knew we were thinking about them. RingCentral functioned as the heartbeat of the Warriors organization while we were all locked down.
Vice President of Technology
RingCentral Rooms proves the perfect technology for an office-team huddle
In late 2021, several Warriors employees returned to the team's offices as the organization was preparing to host its first live concert at Chase Center since the pandemic quarantine began. And as Daniel points out, his team realized they would need to adjust their communications technology to accommodate the new, hybrid working arrangements.
"We knew we'd need a lot of close coordination among our staff—some in the office, others staying remote—to make our Chase Center events successful. Our RingCentral rep suggested equipping our conference areas with RingCentral Rooms. That proved a huge success. We had people in conference rooms meeting with remote coworkers on huge display monitors. Before long, every conference room was filled with employees running hybrid team meetings like this."
We're bringing on new staff, starting new lines of business, and adding offices faster than we ever have. But no matter how big our organization gets, or how wide our geographic footprint, we're confident that RingCentral will always help keep us connected—and feeling like Warriors.
Vice President of Technology
How helpful was this story?