Personal-Care-Products leader Conair LLC improves its global customer service with RingCentral Contact Center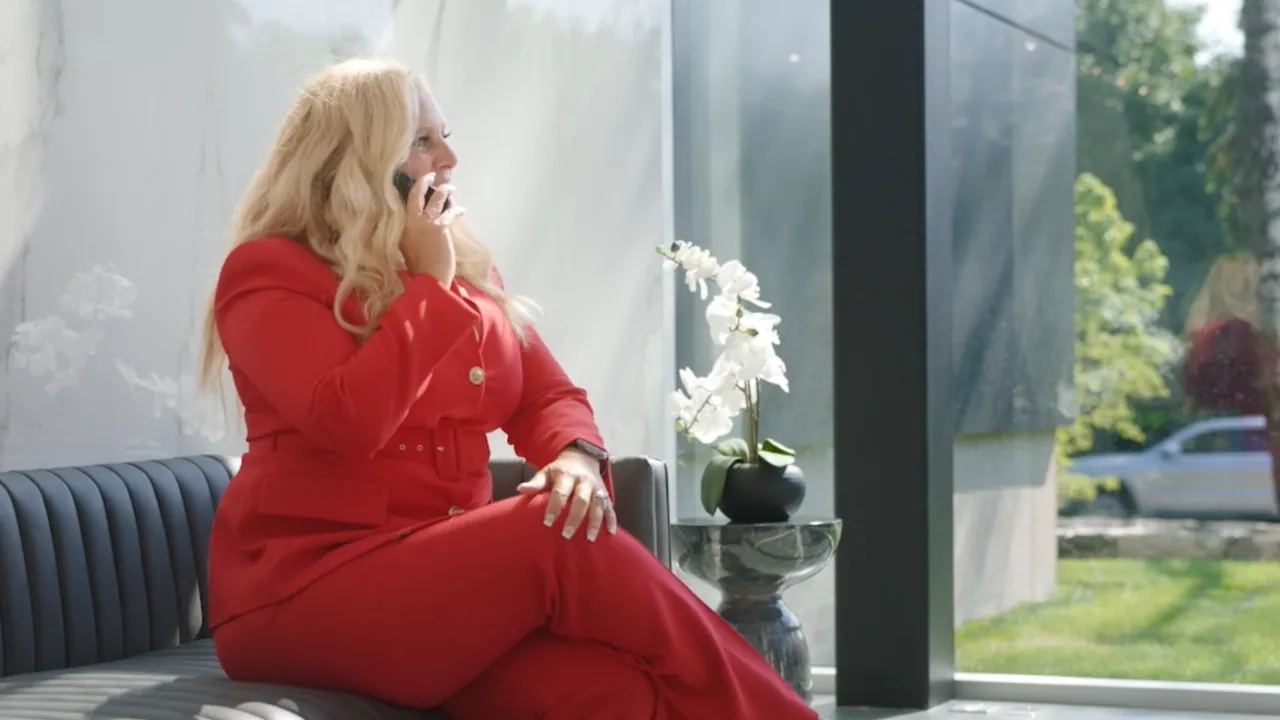 SAVED PER MONTH MANAGING PHONE-SYSTEM CHANGES
MAXIMUM CUSTOMER WAIT TIME WITH RINGCENTRAL CONTACT CENTER
EMPLOYEE SATISFACTION WITH TELECOM—UP FROM 40% BEFORE RINGCENTRAL
We're a geographically distributed company, and from a telecom standpoint, we were functioning like a bunch of islands. But thanks to RingCentral, now we operate like one unified team where everyone is on this wonderful cloud platform and can connect with anyone else, anywhere, from any device.
The company that changed the personal grooming habits of millions
Few companies can claim they've revolutionized an entire industry, but Conair LLC earned that right a half-century ago. The company's unique pistol-grip hair dryer, Yellowbird, changed the daily hair care routines of millions of people—and revolutionized the work of professional hair stylists worldwide. Since then, the company has never stopped innovating.
Today, Conair is one of the world's largest privately held creators of personal care, health, beauty, and small appliance products. In addition to the Conair brand itself, the company develops innovative products under dozens of globally respected brands—including Cuisinart, Waring, BaByliss, and TravelSmart. Through its vast retail network, the $2 billion+ business sells its products in more than 120 countries.
Household and personal products
A legacy phone system that was undermining productivity
Before they moved to RingCentral, Conair relied on an outdated and decentralized telephony infrastructure—each office running its own PBX, supported by analog landlines and desk phones. As the IT Director, Eric Zweigbaum, explains, this telephony environment created increasing problems for Conair's staff.
"The old phone system was very limited," he says. "We could have only so many employees accessing voicemail at the same time. We were also limited in how much voicemail content the system would store. And other than simply dialing out, the phones offered basically no useful functionality."
Eric points out the most significant drawback of the legacy system was its limited administrative functionality. "Adding, moving, and changing users in the phone system required us to involve the vendor. In fact, it was such an undertaking that we had to set aside 20% of one IT employee's time—the equivalent of a day every week—just to deal with those simple requests."
A call center solution also creating challenges
While the IT team was investigating cloud phone solutions for the Conair associates, the company's international Customer Service teams were facing similar issues with their contact center solutions. The company's two main customer services groups, UK and France, used a different end-of-life contact center system.
Matt Jansen, Conair's Customer Service Manager for UK & France, explains that these systems limited the teams' ability to provide the best possible experience. "Because our contact center systems were essentially standard phone systems—not cloud based—our agents and managers missed a lot of functionality. We couldn't integrate our solution into Salesforce, for example, and our managers had very little visibility into call-volume trends or agent performance."

I'm proud to say that even with our agents working remotely, the wait time on our Customer Service lines never exceeds 30 seconds. We've got a great team of agents and supervisors, but some of the credit for that also goes to RingCentral Contact Center.
Customer Service Manager, UK & France
By migrating employees' phone service to the cloud-based RingCentral MVP, and Customer Service operations to RingCentral Contact Center, Conair solved all these problems—and unleashed efficiencies and productivity levels well beyond what the company expected.
RingCentral MVP boosts' employee productivity—and morale
As Eric points out, RingCentral freed Conair's staff from a reliance on office desk phones and gave them the mobility to take and make business calls anywhere, using RingCentral apps on their laptops and cell phones. That, he says, has led directly to an increase in communication, collaboration, and productivity.
"Now that we're all in a shared cloud environment, we can reach our coworkers in other locations as easily as if we were dialing them internally. And whereas our old system offered zero remote capability—meaning employees were tied to their desks—now it's easy for us to have business calls or meetings no matter what device we have, and no matter where we are."
Since COVID, I've been amazed to hear about the wide range of places our employees have been working—vacation spots, relatives' homes, parks, beaches. And during this same period, our staff's productivity has gone way up.
Gaining so much added convenience and flexibility over their previous telephony infrastructure, Eric explains, has also boosted employee morale.
"With our old phone solution, employees' satisfaction with their communication tools hovered around 40%. That's one of the reasons we went looking for a better solution. Since we've moved to RingCentral, I'd estimate that number is up in the 90% range. In other words, this switch has given us happier, more motivated employees."
The world-class call center solution Conair's Customer Service team wanted
As Matt points out, the RingCentral migration has also yielded significant benefits for Conair's Customer Service department—and, ultimately, the company's customers around the world.
"RingCentral Contact Center is helping us improve literally every aspect of our operations, from hiring to agent performance to business intelligence to the overall customer experience," Matt says.
"Because we're now managing our entire Customer Service department through a central, cloud-based phone system, we have more flexibility than ever in where we can have agents working. That means we can bring on agents to work remotely in time zones that let us extend our hours of operation—which is what we're planning to do next. And that means providing better service to our customers around the world."
With the reporting and analytics in RingCentral Contact Center, we have more visibility than ever into what's happening in Customer Service—call-volume trends, agent performance, and whether we have the right level of resources for a given region or time of day. This is all going to help us make better business decisions.
Customer Service Manager, UK & France
How helpful was this story?